May 5-7, 2023
Registration Closed.  We look forward to seeing all competitors and spectators in the Magic City!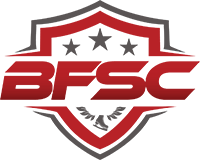 The Magic City Ice Classic is Alabama's premier competition event, hosted yearly by the Birmingham Figure Skating Club at the Pelham Civic Complex & Ice Arena.
New for 2023: IJS critiques will be offered free of charge for all registered skaters at Preliminary through Senior levels for skaters that register in advance for a critique! You must register in advance to receive a critique.
We are excited to welcome 205 skaters from Alabama, Florida, Georgia, Illinois, Indiana, Mississippi, New York, South Carolina, and Tennessee!
2023 skaters represent:
Atlanta Center Ice Skating Academy (GA)
Atlanta FSC (GA)
Birmingham FSC (AL)
Cool Sports Skating Academy (TN)
FSC of Memphis (TN)
Georgia FSC (GA)
Greater Evansville FSC (IN)
Knoxville FSC (TN)
Learn To Skate At "The Ice" (GA)
Learn to Skate of Huntsville (AL)
Learn to Skate USA
Nashville FSC (TN)
Nashville Skating Academy (TN)
Pelham Skate School (AL)
Scott Hamilton SC (TN)
Scott Hamilton Skating Academy (TN)
The Cooler (GA)
The SC of Huntsville (AL)
The SC of New York (NY)
Check back here for live streaming and results links as they become available.
Vendors are on site at every Magic City Ice Classic to offer skating and non-skating products. We would like to welcome and thank our 2023 vendors:
Fine Designs – the official event merchandiser 
Skatersedge
Sunshine Sweetz Bakery
NOTE:  Flowers will be available for purchase at the competition.  All proceeds benefit the BFSC.